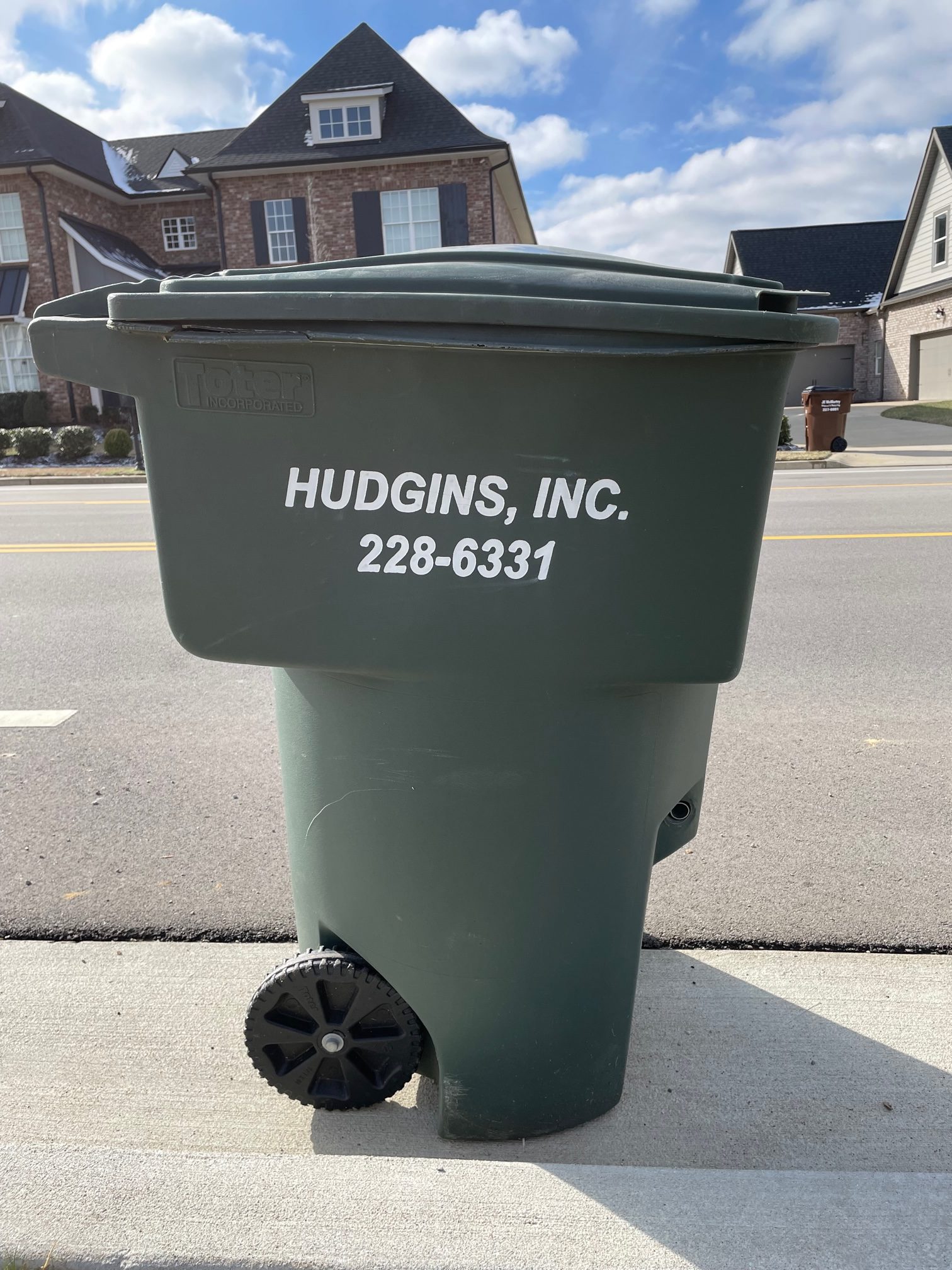 Billing Information
Our residential customers are billed quarterly in advance.
All payments are due the month of which they are received.
If you have any questions about your bill, please call us at (615) 228-6331 during regular business hours or email us anytime at info@hudginsdisposal.com.
Pay Online
Pay by Mail
Send payment to:
Hudgins Disposal, Inc.
P.O. Box 78185
Nashville, TN 37207
Make sure to include your account number on your check!
Bill-Pay Service
Ask your bank if they offer a bill-pay service. If they do, you may be able to set up an easy, automatic payment plan for your Hudgins Disposal bill.