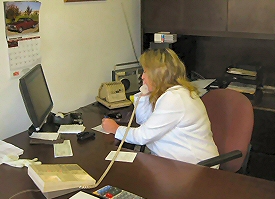 Signing up for Hudgins Disposal is easy.
Give us a call at (615) 228-6331 between the hours of 7:00 a.m. and 2:30 p.m. Monday thru Friday. We will answer any questions you have and schedule delivery of your container.
To sign up we will need the following information:
Your Name
Service address
Billing address (if different from service address)
Contact telephone number
Email address (optional)
It's that simple, so call today and let Hudgins Disposal take care of your weekly garbage pick up.
Want to know more about Hudgins Disposal? Read the company history on our Home page, learn about our service awards and read customer testimonials on the Testimonials page!
Questions? Check out the FAQ page!